MRPEasy for Industrial Equipment and Machinery Industry
No matter the size of your business, our solution can help you reduce supply chain costs, accelerate cycle times and minimize scrap. Our product suite includes dedicated solutions such as serial numbers tracking, multiple units of measure, multi-currency. In a highly competitive industry where there are constant improvements to technology and the need to innovate there is an added pressure to create high quality products whilst driving down costs.
MRPEasy can help you to reduce manufacturing costs by having full traceability of parts, real time operation insight and integrated financials. Manufacturing machinery/vehicles is a complex task which requires full traceability of every component within individual products to define problems quickly with precision. With our solution you have end-to-end visibility so that you can track where every part has come from in the event of a product recall or compliance requirements.
Success stories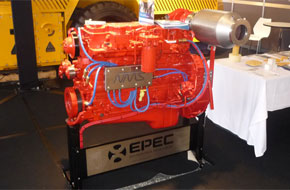 Explosion Proof Engine Company
Explosion Proof Engine Company produces a range of standardised diesel engine systems.
MRPEasy is used for stock control and supply chain management.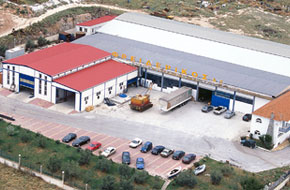 Frederikos
Frederikos Tsoumakis SA has several business units: machine construction, construction & maintenance of industrial equipment, foundry, industrial and garage doors.
MRPEasy is used for production planning, CRM and stock management.
Midsouth Mechanical, Inc
For over 25 years, Midsouth Mechanical has provided industrial client's with service in the areas of custom fabrication, modifications, and repair of industrial equipment.
They use MRPEasy as full ERP/MRP solution