MRPeasy & Shopify Integration
Keep your Shopify webstore synced up with your inventory and manufacturing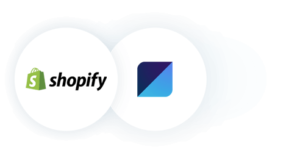 Try MRPeasy for free
MRPeasy is a cloud-based ERP system specifically designed for small and medium manufacturers and distributors. This productivity powerhouse hugely simplifies estimating lead time and production cost and easily handles all aspects of inventory management and production planning.
MRPeasy's built-in Shopify integration ensures that all customer orders, stock movements, and shipments are automatically kept in sync between your Shopify store and manufacturing or distribution operation. Shopify handles the sales and shipments while MRPeasy takes care of inventory and manufacturing, production planning and scheduling, procurement management, and much more.
MRPeasy & Shopify integration features
Keep data synced between your inventory system and Shopify store, including customer details, item quantities, and order statuses.
Import incoming Shopify orders as Customer Orders in MRPeasy.
Book available items into Customer Orders automatically in MRPeasy.
Update Shopify Sales Orders as "Ready for shipment" when items become available in stock.
Consume stock items from inventory and automatically set the Customer Order status to "Fulfilled" when goods are marked shipped in Shopify
Try a trusted production management companion for your Shopify store free for up to 30 days.
Sign up today!
What is Shopify?
Shopify is a leading eCommerce platform for both D2C and B2B customers. This cloud-based solution allows creating and customizing diverse online marketplaces in both web, mobile, and social media environments, hugely expanding the possibilities of your online sales channels.
Shopify's fully cloud-based and hosted marketplace solutions provide a hassle-free interface, readily accessible from any internet enabled device. Shopify's built-in features and many available integrations enable unifying your whole manufacturing or distribution business into a single online ecosystem.
Connect MRPeasy with Shopify
Connecting Shopify with MRPeasy is a simple four step procedure with no coding required.
In MRPeasy, navigate to Settings -> System Settings -> Integration -> Shopify.
Click the "Connect to Shopify" button.
Fill in the webstore domain and other required fields, and click the "Install app" button.
Select whether to sync inventory levels, import customer info, and other settings.
More information about the integration is available in the MRPeasy user manual here.
Create a Shopify account today and connect your manufacturing or distribution operation with one of the world's most trusted eCommerce sales platforms.
Watch the video to learn:
The general functionalities of the MRPeasy and Shopify integration.
How orders and data are synced between Shopify and MRPeasy.
How to fulfill orders and synchronize inventory levels between the apps.
How to configure the integration in MRPeasy.
Transcript:
Hi! In this video, we will demonstrate the MRPeasy and Shopify integration.
Let's assume that your company produces sunglasses, and you wish to sell them through your e-shop.
Your e-shop is already established and the products are listed for sale.
You also have these products in your MRPeasy account. Note that your products' part numbers have the same numbers as Stock Keeping Units in your e-shop.
Now, one of your customers made and paid for an order in your e-shop.
As soon as the order is paid, it is posted from Shopify to MRPeasy. Tag "In production" is attached to the order in Shopify.
It is imported to MRPeasy as a Customer Order. The Shopify order number is copied to the "Reference" field in the MRPeasy Customer Order.
Available items are automatically booked for the order in MRPeasy. The customer order status is "Ready for shipment."
If items are not available, then customer order status is Confirmed and some manual actions are necessary. To understand how to check stock and book items, see our video about Customer Relationship Management.
Once items become available, the tag "Ready for shipment" will be added to the sales order in Shopify.
When items are shipped from Shopify, the tag is changed to "Fulfilled" and the inventory is subtracted from MRPeasy, where a shipment is automatically created.
MRPeasy can also automatically update available quantities of products in Shopify, once per hour.
We see that in MRPeasy, we have 50 of "Black Magic" sunglasses left.
Shopify also shows only 50 glasses left.
To connect MRPeasy and Shopify, go to "MRPeasy -> Settings -> System settings -> Integrations -> Shopify."
Click the "Connect to Shopify" button.
Fill in the required information:
Enter the store domain
Select whether to import customer information or to use a generic customer
If you have multiple sites in MRPeasy, select the site for booking products
Select whether to synchronize inventory levels from MRPeasy to Shopify.
Click the "Install app" button.
Please note that after configuring the integration, only new paid orders will be imported to MRPeasy – older orders will not be imported.
Thank you for watching! Please see our other videos for more about MRPeasy.