Textile and Garment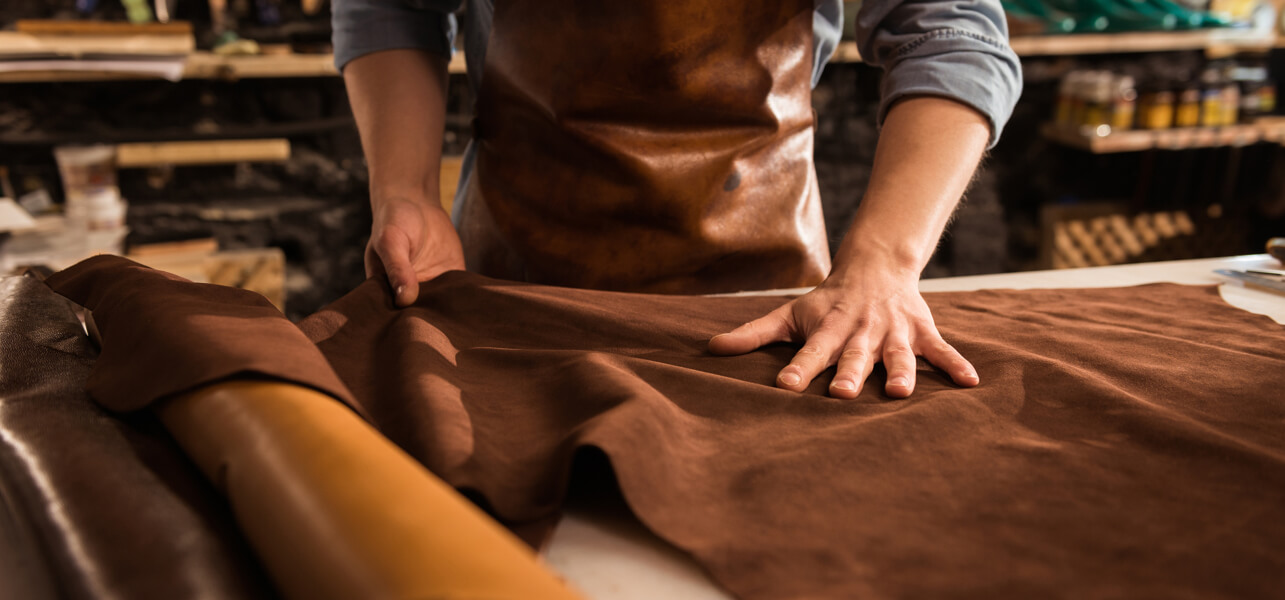 Like with many other commodities, the textiles and garment manufacturing industry was severely affected by the economic shock of the global pandemic. Hobby, luxury, and special apparel sectors experienced especially strong disruptions. For example, sportswear sales fell by 40% with the introduction of lockdowns and took almost 18 months to recover to pre-pandemic levels.
Today, the market has largely bounced back, however, not without profound changes to supply chains, raw material availability, consumer behavior, and sales channels. The post-pandemic garment industry can be characterized as preferring shorter supply chains, more eco-friendly and high-quality raw materials, satisfying a growing diversity of consumer appetites, and a strong emphasis on e-commerce and omnichannel marketing strategies. Despite all this, the global textile and garment market is expected to keep growing at a compound annual rate (CAGR) of 5.8% between 2022 and 2027.
Increase manufacturing efficiency with MRPeasy
Today's textile and garment manufacturers are juggling multilateral challenges. Optimizing inventories, minimizing raw material and energy waste, and raising operational efficiencies are more important than ever. Manufacturing operations need to stay flexible and increase operational efficiencies to ensure viable profits.
MRPeasy is a manufacturing ERP system perfectly suited for textile and apparel producers. This cloud-based SaaS guarantees your manufacturing operation a high return on investment (ROI) and low total cost of ownership (TCO). MRPeasy is easy to implement and works on any internet-enabled device. It also punches far above its price point in terms of functionality.
MRPeasy includes:
Intelligent product cost and lead time estimating.
Automatic shop floor, operation, and financial reporting and forecasting for a complete overview of the whole manufacturing operation.
Powerful production scheduling tools like Drag-and-Drop Rescheduling, Backward Scheduling, and Parallel Execution.
Multi-layered and Parametric Bill of Materials and Formulas for easy management of even the most complex workflows.
Exhaustive inventory optimization system and procurement tools for automatic RFQ conversion, Purchase Order Management, Barcode system, Vendor control, etc.
Host of built-in integrations for your choice of fulfillment, financial, shipping, and other business apps (Shopify, ShipStation, Zapier, WooCommerce, Xero, and many more).
A full end-to-end traceability solution with built-in quality control and RMA functionalities.
MRPeasy is an ideal apparel manufacturing ERP solution for SMEs. Start your free trial today.
Success stories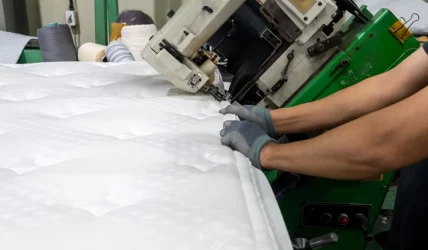 B&A Quilting
B&A Quilting from UK specializes in manufacturing mattresses and associated textiles. The company has over 50 years of manufacturing experience and employs more than 80 people.
B&A Quilting uses MRPeasy as a full suite manufacturing ERP system.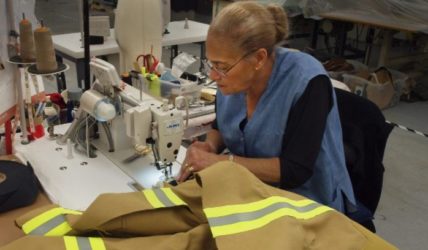 Ricochet Manufacturing Company
Ricochet Manufacturing Company from Philadelphia, USA creates protective clothing for military, industrial chemical workers, and emergency first responders.
Ricochet Manufacturing Company uses MRPeasy as a full manufacturing ERP solution.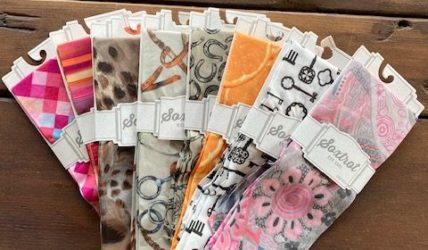 Sox Trot LLC
Sox Trot LLC from North Carolina, USA, designs and manufactures a diverse range of socks and knee highs.
Sox Trot uses MRPeasy for Production Planning and CRM.